Are there differences between class and practice?
I attend class with my teacher, Laurie Blakeney, three or four times a year, usually during her weekend intensives up in Ann Arbor. In between her intensives I try to take class with other senior certified Iyengar Yoga teachers. There's no certified Iyengar Yoga teachers senior to me in Cincinnati so I must travel to take class.
It's an ordeal for me to get away to take class because I have so many family responsibilities. And also it's expensive to travel. So, I try to be very selective and strategic about when I chose to get away. Balancing my travel budget, family responsibilities and my own practice.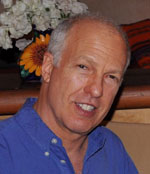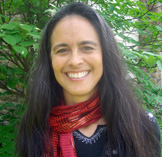 This past weekend I attended a weekend workshop taught by not one but TWO Iyengar Yoga teachers. The workshop covered the Intermediate level poses, as listed in the Iyengar Yoga Certification Manual. The teachers were Dean and Rebecca Lerner (pictured here). The duo are a long time married couple who often teach together. Both are clear and dynamic teachers but have their own approach. I was fortunate to study with both of them.
After a weekend workshop my mind is full to the brim with new knowledge and experiences. It takes awhile to integrate what I have learned into my daily practice. Some concepts can take months, depending on how dense I am about things.
I try to not attend TOO MANY workshops
Because of the time it takes to integrate new knowledge, and because of my family responsibilities, I try to not attend TOO MANY workshops. If I were to go to workshops every weekend they would begin to cancel each other out. My body would not be able to recall what it was my teachers were trying to teach me. The workshop would be a waste of money.
For the same reason I discourage students from attending too many classes every week. One or two (occasionally three) is enough. Instead, I encourage students to stick to a weekly class and practice what we've learned at home. It's important to just keep at it–to keep trying. Even if there is a lapse in the willingness. If you are back sliding just notice it for what it is and try again later, tomorrow or next week.