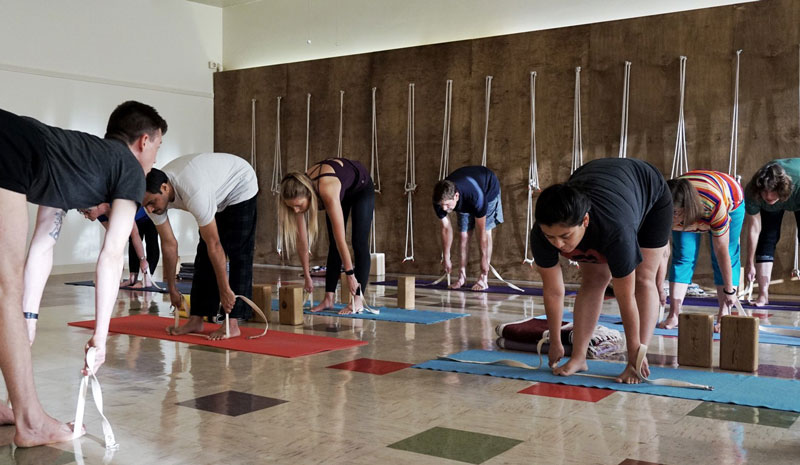 Intro (Introduction to Iyengar Yoga): Suitable for students brand new to yoga or new to Iyengar Yoga. Introductions to standing and seated poses will be given.
Level 1: For students who have experience in the Intro class. Continued work on standing and seated poses with introductions to Salambha Sarvangasana (Shoulderstand) and Halasana (Plow Pose), or their alternatives.
Level 2: For students who have experience in the Level 1 class. Building on knowledge from previous classes with introductions to forward bends, back bends, and Sirsasana (headstand).
Gentle: Ongoing slower pace class where poses are taught with more modifications and props to accommodate older students or those with mild chronic health conditions.
Pranayama: Meditative breath work. For those who are steady in their inversions.
Private Lessons: A group class is suitable for most people but occasionally a one-on-one lesson is necessary. A private yoga lesson is ideal for students who: 1) need help navigating a physical limitation or injury or 2) need help establishing or improving their home practice.