Last December I traveled to India to attend classes at the Iyengar Yoga institute in Pune. The yoga institute started by B.K.S. Iyengar and now run by his son and granddaughter.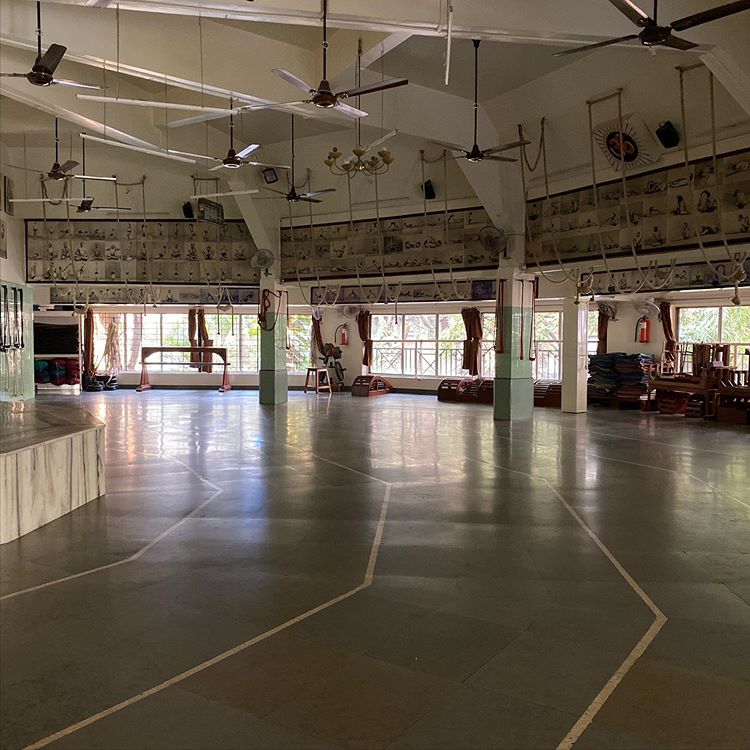 It's been less than a month since returning from India. The experience is still very fresh in my mind. When I go to my mat every day to practice I am able to recall a memory from the classes there. I am grateful for the memories because it keeps me ignited on the path–one of the many reasons for going to India in the first place. I hear Prashant Iyengar's instructions about the breath. And Abhijata Iyengar's instructions about being lively and present.
There are many concepts from the trip that will likely take awhile to integrate into my practice well enough that I can verbalize them here in my writings.
Two main take-aways I can write about now are:
I am glad I had been there before
I am glad my teacher has been going to India every year
I am glad I had been to India before because I knew what to expect. I arrived, had a day to re-orient myself and then got to work in the classes. If this was my first trip I think I would have spent many many days just feeling overwhelmed by the immense cultural differences. India is very different than Cincinnati, Ohio!
My teacher, Laurie Blakeney, has been traveling to India to study at the institute every year since 1983! (that's a lot of years!) What she learns on her annual trips she conveys to her students. Because I have been studying with her regularly I have been keeping up with the teachings in India. India has been conveyed through her. (Laurie is coming to teach in Cincinnati this May!)
It had been eight years since I went to India. But last month when I stepped on the mat for Prashant's 7 a.m. Monday class I could follow right along with what he was teaching. Nothing he was way out of left field. Of course, I was introduced to new ideas, new perspectives, because I am different compared to eight years ago, but I wasn't overwhelmed by the newness.
Because I had been to India and because my teacher has been keeping up with the teachings there I was able to focus more profoundly. My fluctuations of consciousness were less so I was able to be better present and consequently absorb more. This is yoga.
Yoga is being on the mat, dedicated to the practice. But it's also the accumulation of experiences from a consistent practice. A consistent practice which builds up beneficial practice memories. Our memories are often inaccurate because the mind is often jumbled in the moment, therefore creating false impressions. But if you can be in the moment and observe with a clear mind the memories can serve you will in the future. Good memories make today's mind more calm. … And the cycle continues.