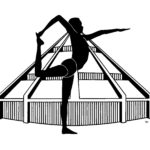 Aaron Fleming is the owner and program director at College Hill Yoga. He is a Certified Iyengar Yoga Teacher (Level 3). Aaron has been practicing Iyengar Yoga since 1999 and teaching since 2005. His classes are fun, clear and challenging. He draws on the experience of a strong home practice and the wisdom of his mentors to inform his teaching. Aaron has studied with many senior Iyengar teachers and has three times been to Pune, India to study directly with the Iyengars. Laurie Blakeney (Ann Arbor School of Yoga) is his primary teacher. Aaron is devoted to sharing this beautiful way of life with all people.
Aaron welcomes invitations to teach at your studio. For inquiries and scheduling contact him directly at aaron@collegehillyoga.com.
See Aaron's out of town teaching schedule.